CDL Drivers Church of Delivery

Full Gospel Fellowship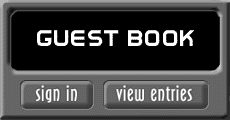 A Note From Pastor Bob  " Preacher"

As a driver myself I found it very difficult to find a place to worship on Sundays or even midweek, during my prayer time the Lord spoke to me and lead me to start this unique Church that would meet the need of being able to hear the Word of God and to fellowship with other Christian drivers. During the past months CDL Drivers Church of Delivery has grown, every Sunday we have new people calling in to hear the word of God. I thank the Lord for providing this opportunity to preach his word to other believers as well as nonbelievers.  

It is my desire to be available for you anytime you need prayer, or have questions or just need to talk. I am here for you. It's also my desire to bring you closer to our Lord in every message, in every prayer. And help you to see who he is and how much he loves you.  

CDL Drivers Church of Delivery is Full Gospel Fellowship and believes in the entire Bible and will provide you with the Word no watered down and not added to or taken away from. 

So call in on Sundays and hear the Word and be blessed of the Lord and worship with us.  

I thank you all for your support, your encouragement and most of all your love for our Lord .

God Bless 

Pastor Bob

Interested in learning more?



Share with us your stories and Photos!

  Please send us your stories and photos of what life on the road means to you. I know from my experience there are many exciting things that go on day by day, so share with us as well.  Your brothers and sisters in the Lord are interested in all of you as Pastor Kim and I are also.  

   Well some great news everyone, I will be returning to the road within the next couple of weeks, its been just a little over a year and God has opened a door for me to return to driving.  I have missed the road and all our drivers as well. And to top it off I will get to Drive a Lonestar just like the one we have for our church Logo, thanks to Our dear friends and brother  and Sister  in Christ.  Damon and Joyce have purchased a Lonestar for me to drive, I can not be more excited.  God is so good and can't wait to see what he does next.  see you all soon on the road be safe.

 So for now take it easy and be safe and may God Bless you.

Pastor

Our New Goldwing with two of the Grand Kids!

Our New Goldwing with the Sidecar 

Todd And Wendy and course our Goldwing

David, Bill And Of Me..... 

And Here is what I have been blessed with!